Wake up on a Saturday morning, stretch, and chances are, the first thing you're looking for isn't your coffee. Nor is it your 'healthy' brunch plans.
You're feeling old, and tired. Just bone tired. You wonder if it's time for you to be sent into the elderly day care centre. Maybe you need some of that Gym Tonic too.
It's time for your dog to wake you up. 
But you can't find him.
Still looking for him? You toss the toy, but he doesn't appear.
He's probably napping beneath your bed. Just look under your bed, right now.
You're looking for your dog to hug after a long week of work, and to go out with you.
Problem is…
There aren't many places in Singapore that allow you to bring pets.
And with bustling Singapore full of cars and people traffic, it can be hard to navigate your dog around for a lazy Saturday morning stroll.
Here's our favourite places.
But it's not only the places your dog will love. After all, we know the times when our dog drags us off to strange trees, attracted by scents only he can smell.
I promise.
These are the places you will love and be inspired by, too.
Be inspired by our secret list.
Shh… don't spoil the magic. keep it secret too.
Sojao – the pet-friendly home goods store, for that little spruce me up for your home
Walk into Sojao, and you will be immediately taken aback by the space. You may have thought it was a fancy media agency that designed their space.
But nope, it's designed by both the cofounders, both of whom have extensive media experience.
What's even better is that they welcome your pets.
You've probably gone into Ikea.
And you would probably be used to a complete overload of your senses in terms of everything that's available there.
Sojao is a little different. They are known for their bedsheets. Yes, you didn't read that wrong. Bedsheets.
Don't laugh. You might have been struggling with your kids being hyperactive, disturbing you all the time… almost to the point where you want to send them to a social worker.
Buy their bedsheets, and you will know why. But beyond just their bedsheets, they offer a specially curated set of different home goods, during seasonal pop ups like Christmas, with examples such as
Pottery
Paintings
Scents for the home
Tableware
It's at the premium end of the market, but the curation is simply… impeccable.
Run your fingers through the tableware, admire its exquisite making, the craft and thought that goes into the design, and you will get what I mean.
You will start to realise why the $129 for the bowl on the table, just isn't that expensive after all.
Koon Seng Park Dog Run – for the late morning walk, and hearty brunch
Whilst this is a small dog run, it's a lovely place to see the Peranakan homes of old.
You just can't be sure that the people living in the homes there are too happy about constantly having their homes appear in people's Instagram feeds.
Koon Seng Park also leads down to the popular Joo Chiat area, a hipster, up-market, trendy place filled with lovely cafes, a unique mishmash of trinket shops, and great food.
Now now, you might be skeptical. After all, you've seen the places like Tiong Bahru, and Arab Street, be touted as the next 'hipster' cafe hopping area.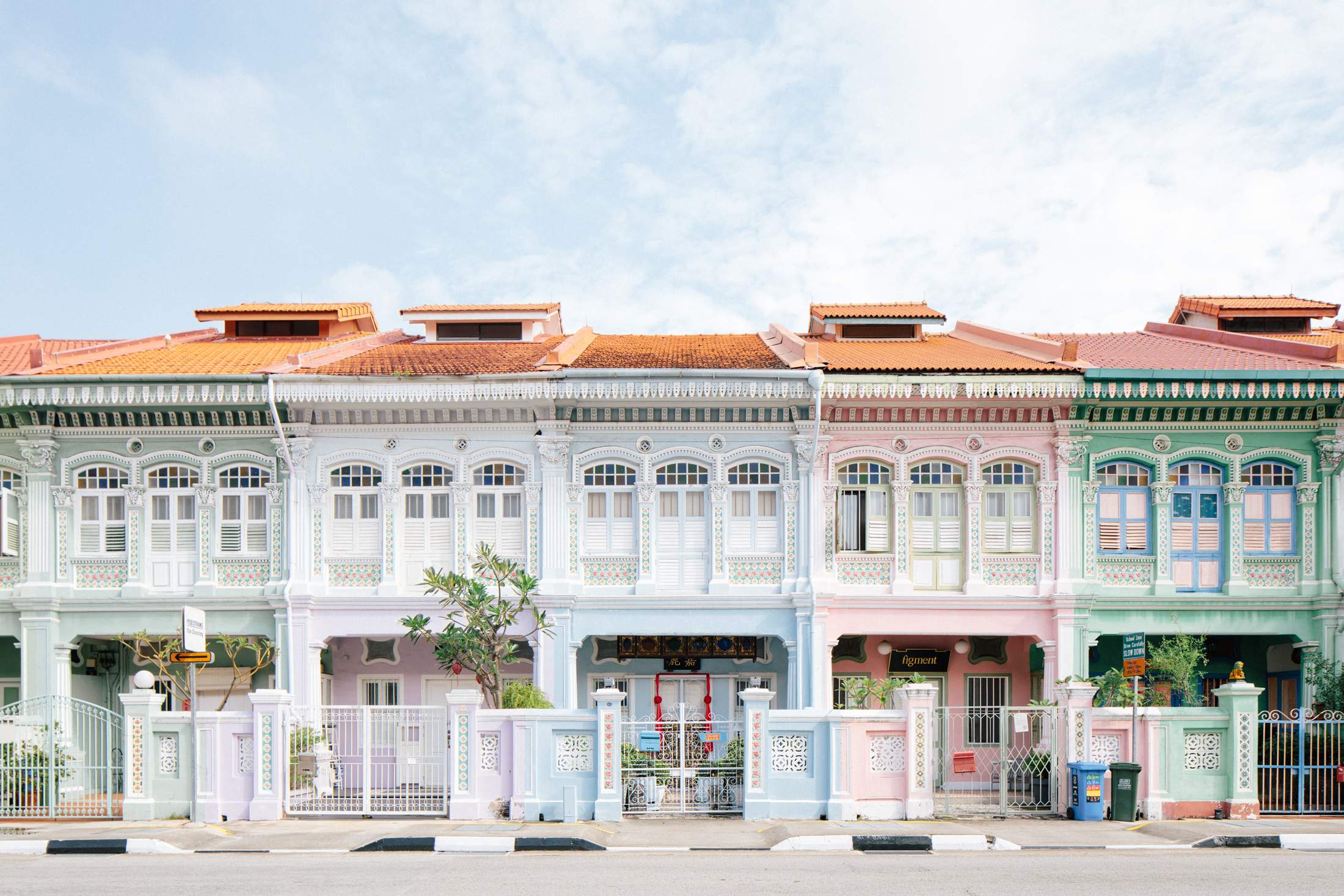 The difference in the vibes is noticeable. At places like Arab Street, they are primarily targeted at tourists, with many hotels in the Bugis area.
Joo Chiat has a good blend of old and new, with your fancy cafe juxtaposed against your cai fan store (economical rice, a typical Singaporean fare of different dishes plated with rice).
East Coast Park
The beautiful thing about Singapore is that you don't have to be pressured to donate to National Parks to use them, with random boxes popping up along your route to spur your donation.
Places like East Coast Park are there, always, upkept by an efficient Singapore government.
One of my favourite times when my dog was younger was running with her along the beaches of East Coast. She would stumble in the sand.
Now that she's gone, that still stings.
But it can probably tell you the depth of the memories we had at East Coast Park. The times when you spent it with a nice, touching book.
Or the times when you held your date's hands (and started thinking about the credit card you needed to get to marry her in a beautiful ballroom).
Or the time you had your first kiss.
East Coast can be one of the best places to bring your dog, with the variety of different sceneries across the park – from sea, to sand, to grass to shore, thus making it an extremely fun place to be.
Bishan Park Dog Run
The Bishan Ang Mo Kio Park is one of the bigger parks in Singapore, and one of the best places to bring your dog out for a run.
With a Macdonald's just a 3-minute walk away, you can head there for breakfast after a short morning walk.
My advice?
Get there before 9. You will start to see many other dog owners there after 9, and the dog run getting significantly more crowded after that.
Mutts and Mittens – swim with your dog in Kovan!
If you haven't thought of swimming with your dog, you should.
At Mutts and Mittens, a pet boarding facility, they have offered this branch of service to give pet owners and their pets a chance to swim and play together.
It is definitely fun, but can be just a little pricey.
Be willing to explore
For those who say that Singapore has no places to explore with your dog, you might want to think again.
Nah, you don't have to take those debit card hacks to rein in on the spending, so you can find better places to bring your dog. Nor do you need to scrimp on those groceries.
There are places that are cheap, affordable, and free.
Just don't forget to bring your dog there.